Layouts
Equipped to the highest standards, offering luxurious features to meet the requirements of the most influential and demanding patrons, FOILER is available in different layouts so that you can build a flying yacht to suit your needs. Whether you're after family fun, a little (or a lot) of thrill-seeking, or that James Bond appeal, FOILER is a modular platform offering multiple layout options. All layouts include storage facilities, retractable tables, a restroom below the deck and a fridge for added convenience. Choose from the Venturi, Royale, or Azure for a personalised platform on which to explore the future of luxury water transport.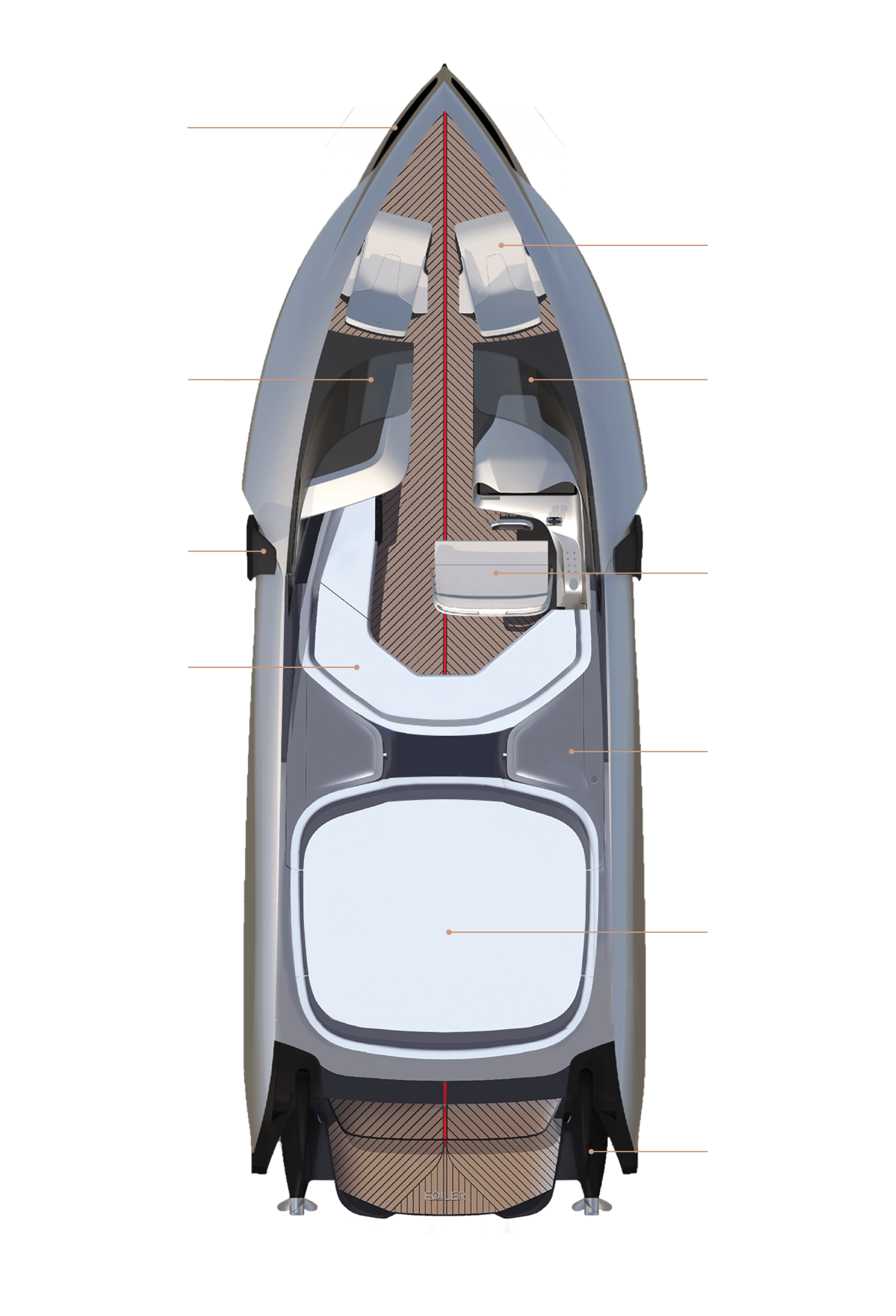 The Azure layout provides generous luxury deck space with a front cabin and a haven of relaxation at the back with extra seating and an enclosed rear. A large solarium areas with plenty of storage, making this platform perfect for enjoying leisurely days and nights of family fun on the water.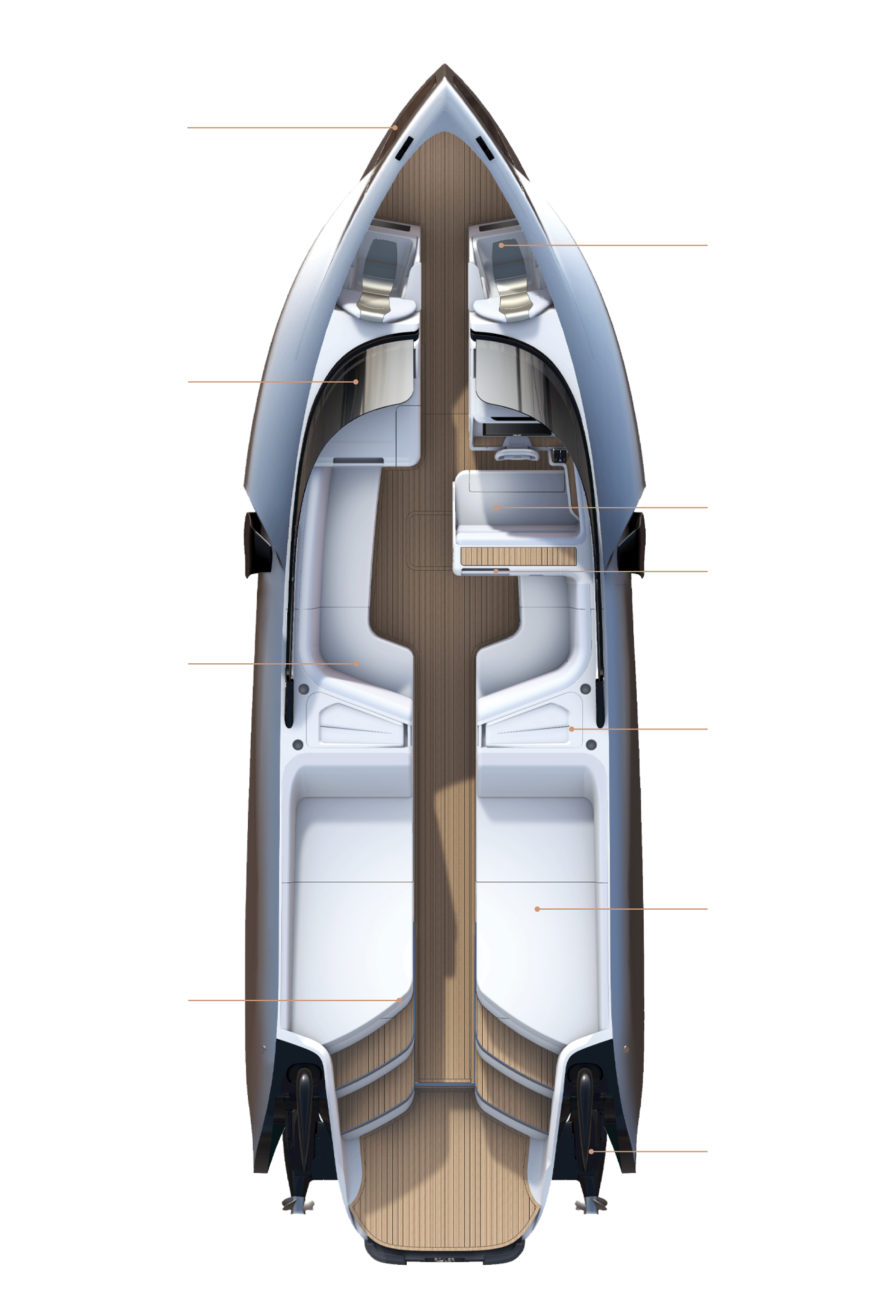 The GT layout is the most suitable for those seeking the thrill of a sport model. It features a cabin connected to 2 front seats from which cruising and flying can be easily controlled through a joystick, enhancing the experience while packing in the fun of a front seat view.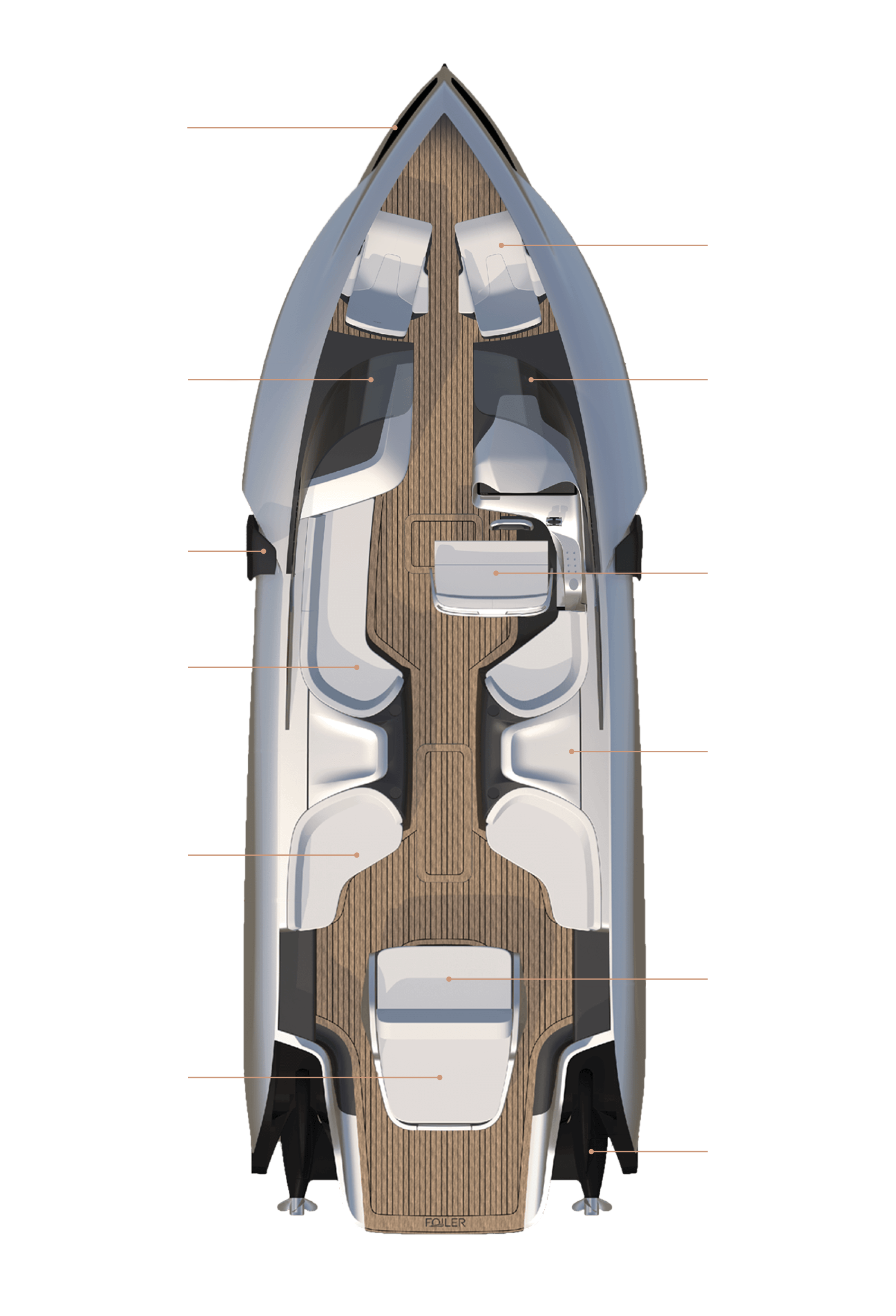 The Royale Cabin layout has a double cockpit seat allowing you to share the piloting experience of the FOILER. The extension of the rear seating has created a stylish lounger, which conveniently lifts to reveal further storage. The inclusion of the air-conditioned cabin gives you and your guests a luxurious refuge from the elements, come rain or shine.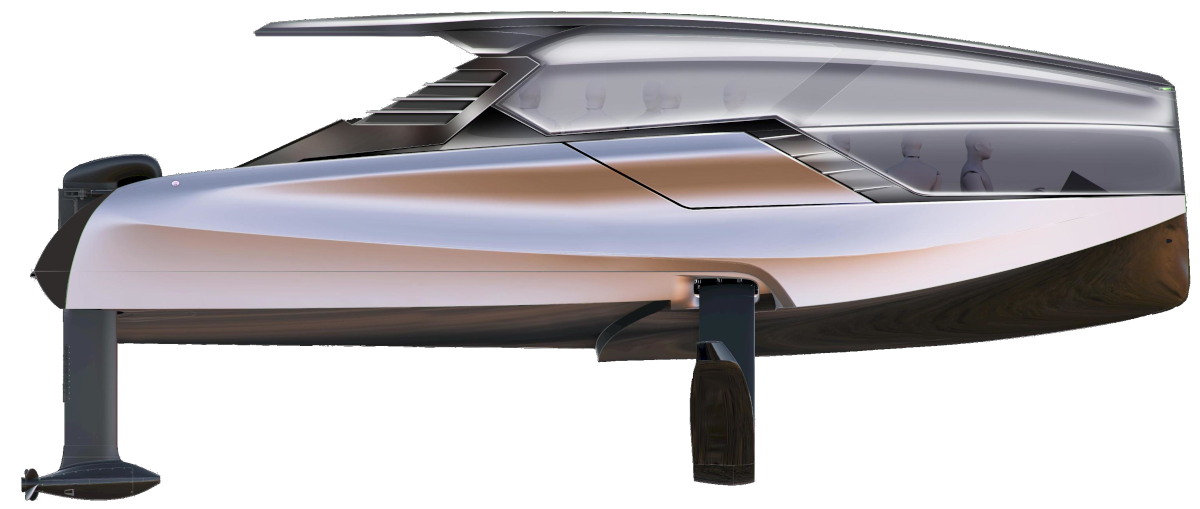 The Pro Limousine is a fully customizable layout designed to cater for multiple uses. Envisioned to match high class water transportation it can be used as a luxury water taxi, a private VIP transport from hotels or between superyachts and shore or even specifically fit-out as an Ambulance taking advantage of its fast and steady cruising even in rough waters.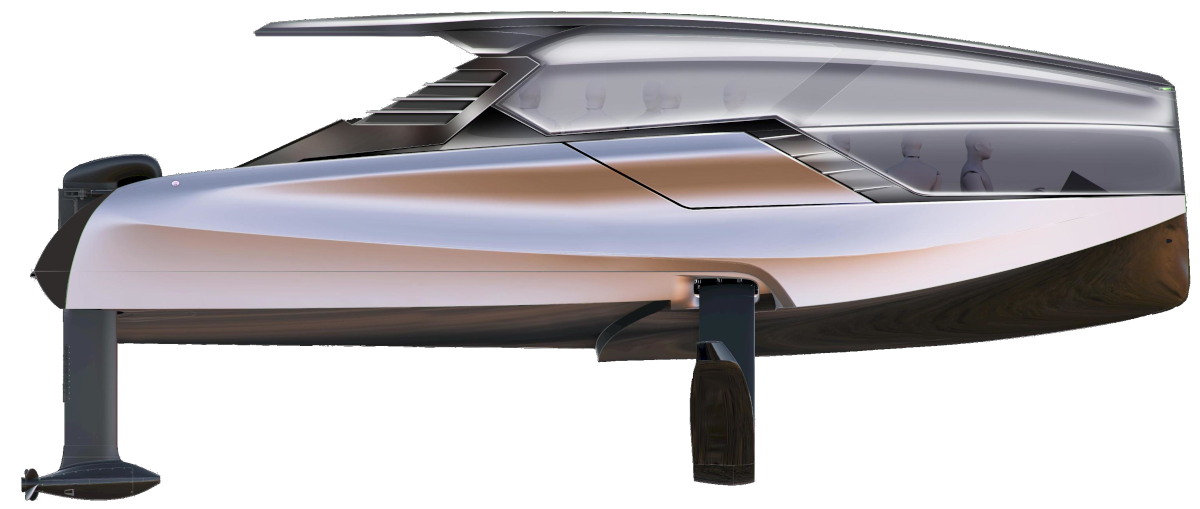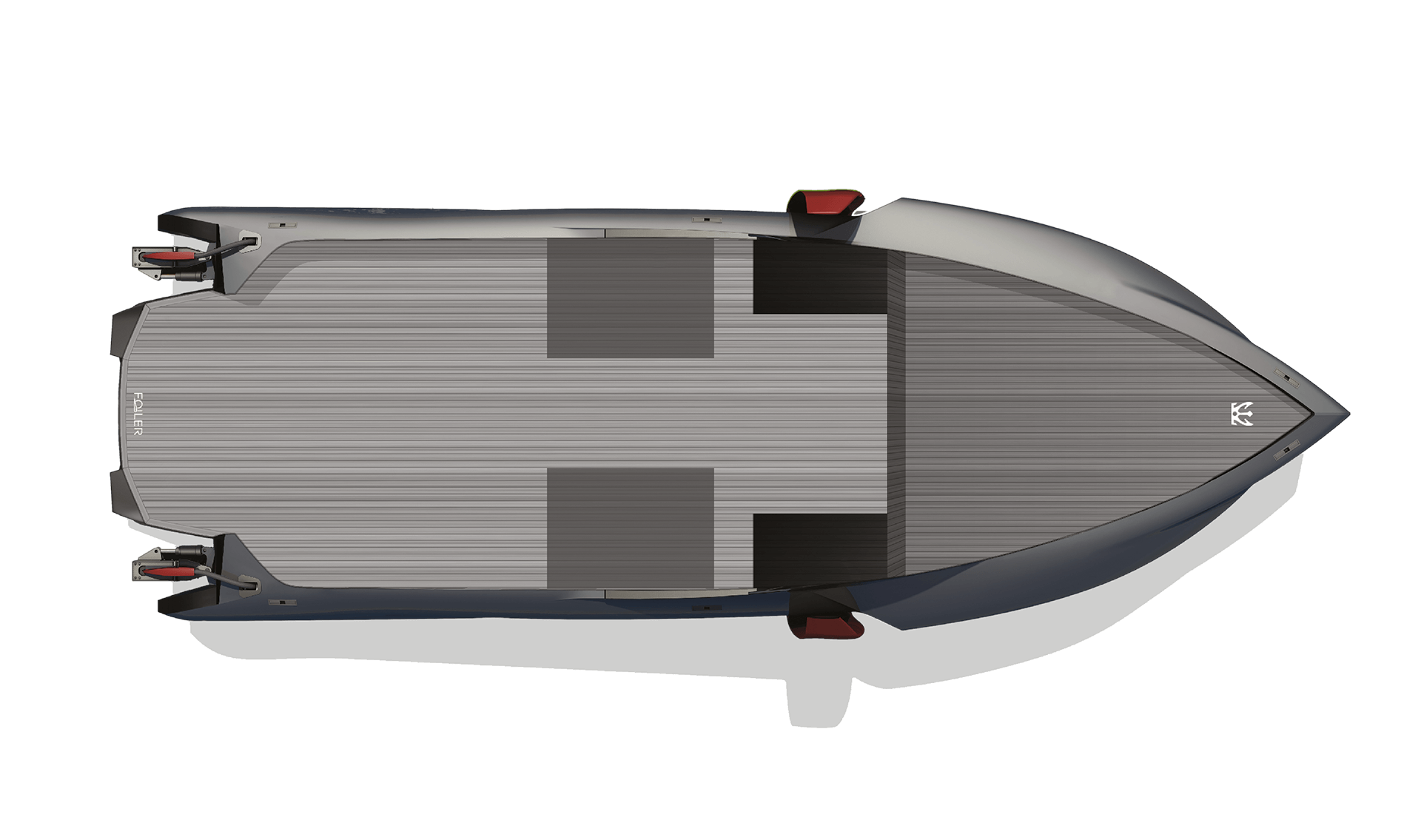 CUSTOM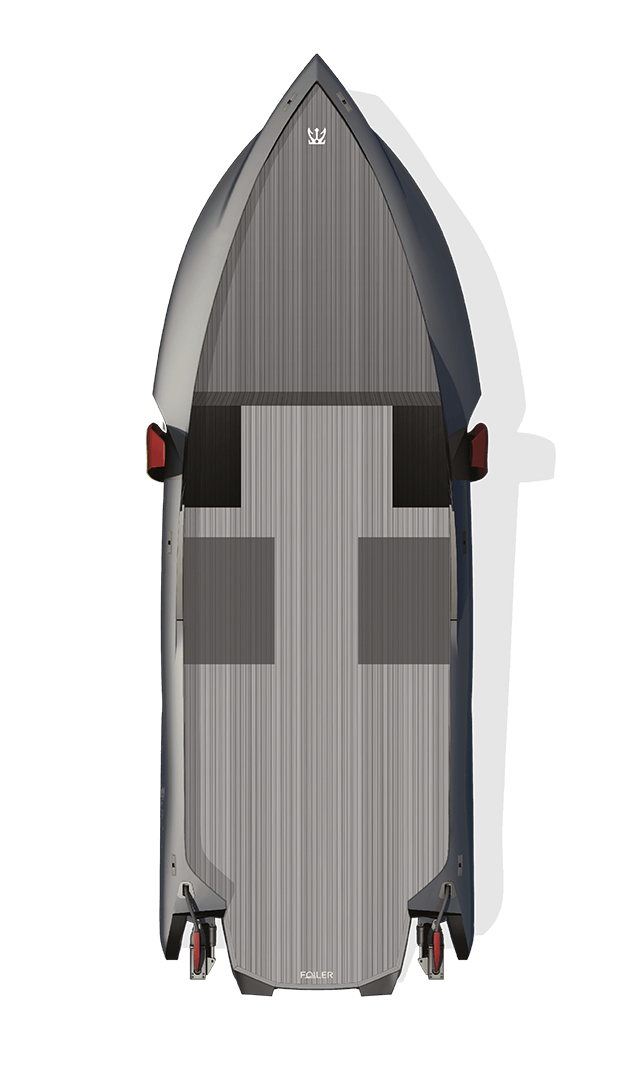 The FOILER is designed as a modular platform. This design allows for greater flexibility of the layout and the location of the steering wheel, seating, storage and specialised equipment.

By choosing the custom design you can implement your own ideas.
Feel the urge to fly?
It isn't a dream anymore. For the new generation
of sailors, we are building your FOILER.