Layouts
Equipped to the highest standards, offering luxurious features to meet the requirements of the most influential and demanding patrons, FOILER is available in different layouts so that you can build a flying yacht to suit your needs. Whether you're after family fun, a little (or a lot) of thrill-seeking, or that James Bond appeal, FOILER is a modular platform offering multiple layout options. All layouts include storage facilities, retractable tables, a restroom below the deck and a fridge for added convenience. Choose from the Royale, GT, or Azure for a personalised platform on which to explore the future of luxury water transport.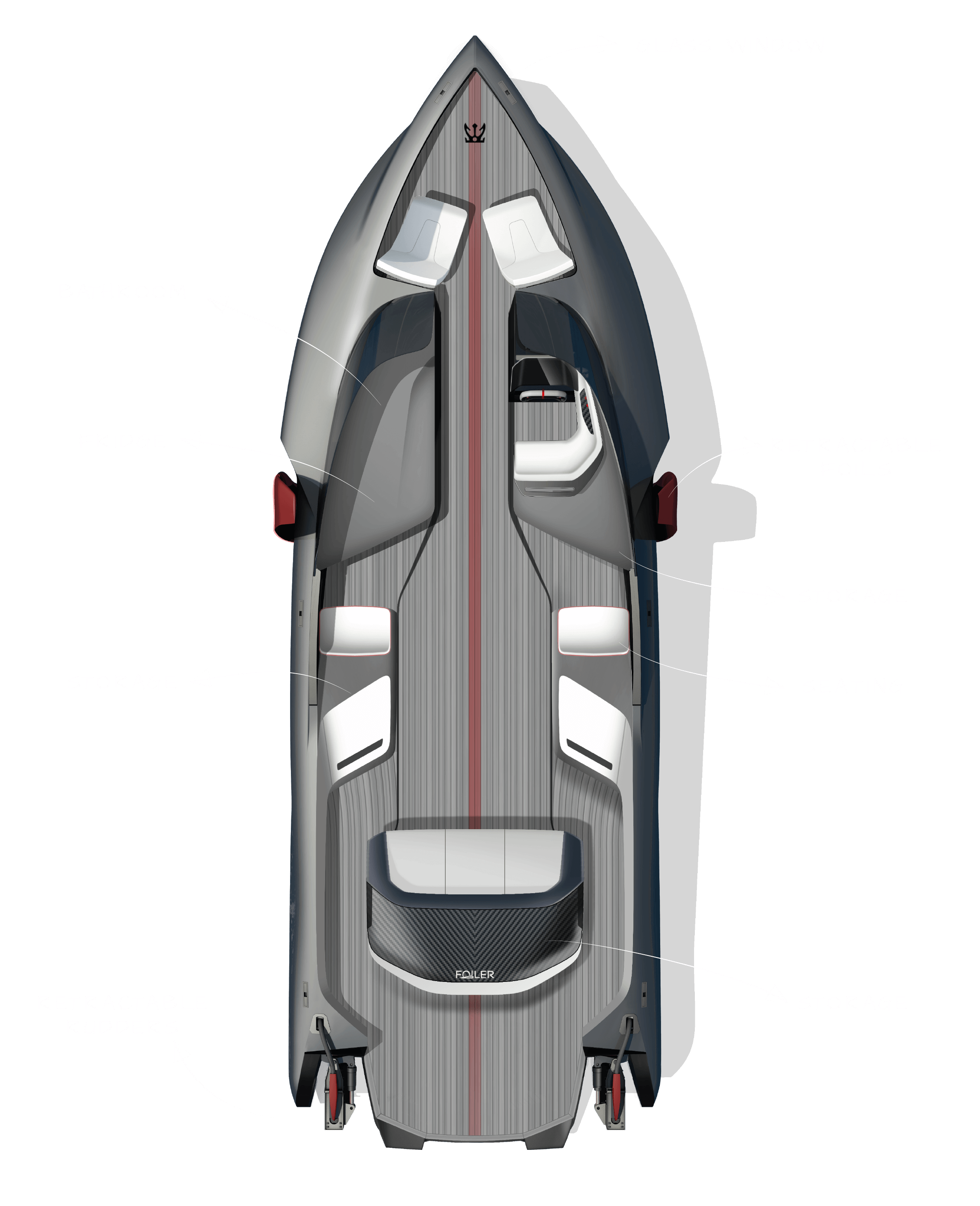 The GT layout is for is for maximum driving enjoyment and aims to recreate the feeling of driving a race car. The placement of seats provides a thrilling experience while the ample storage facilities onboard offer storage space for your diving, wakeboarding, or for whatever adventure you're planning.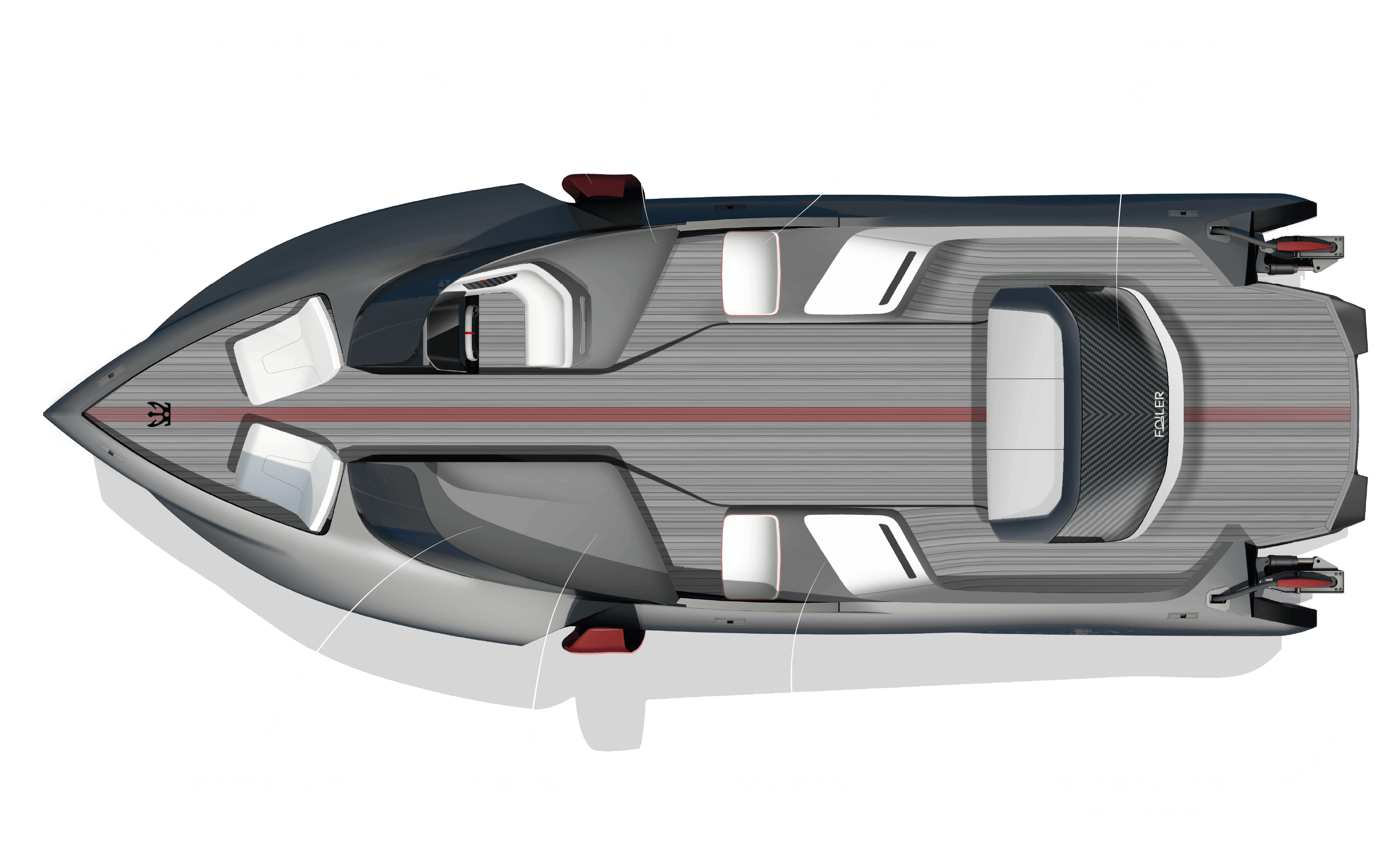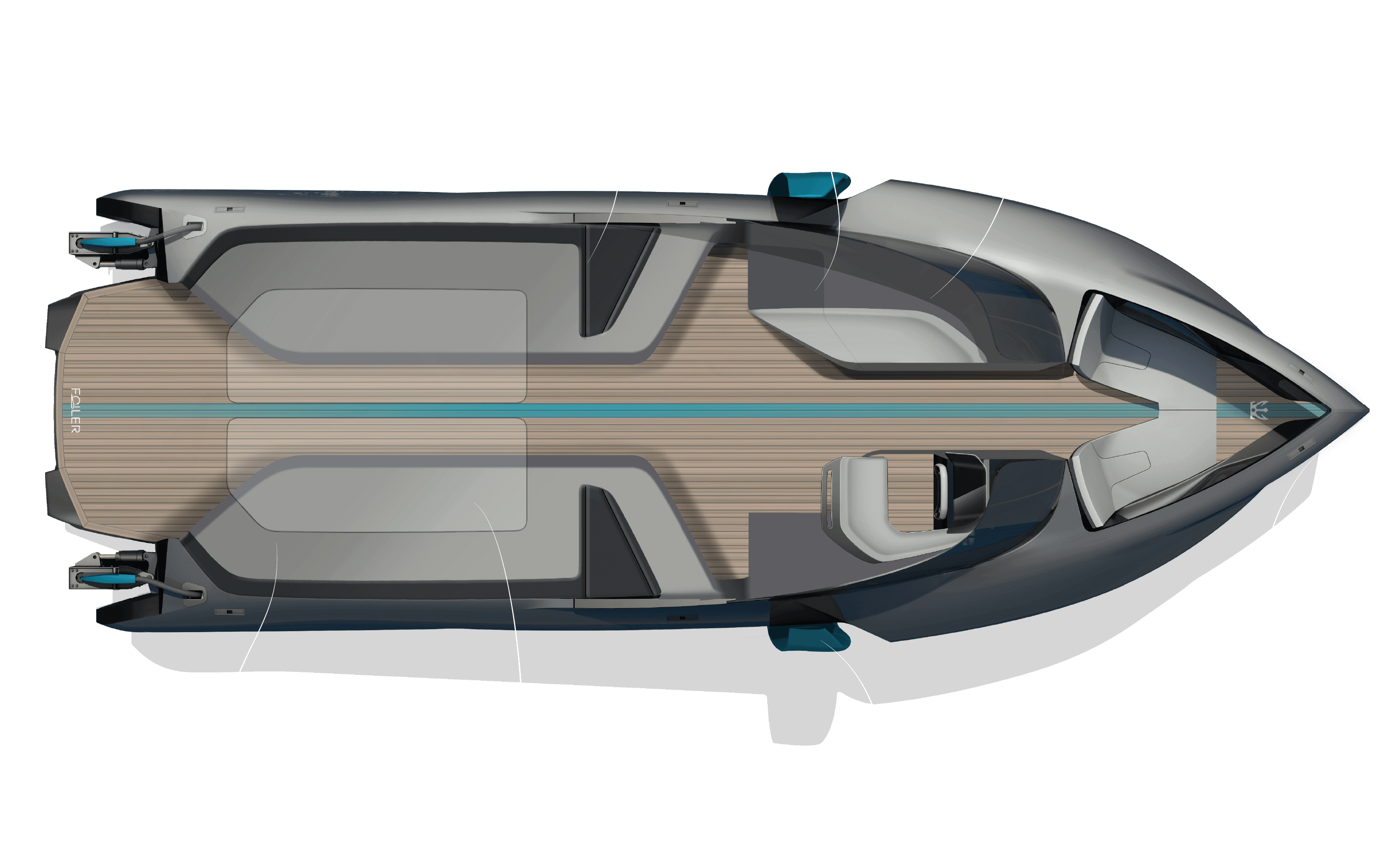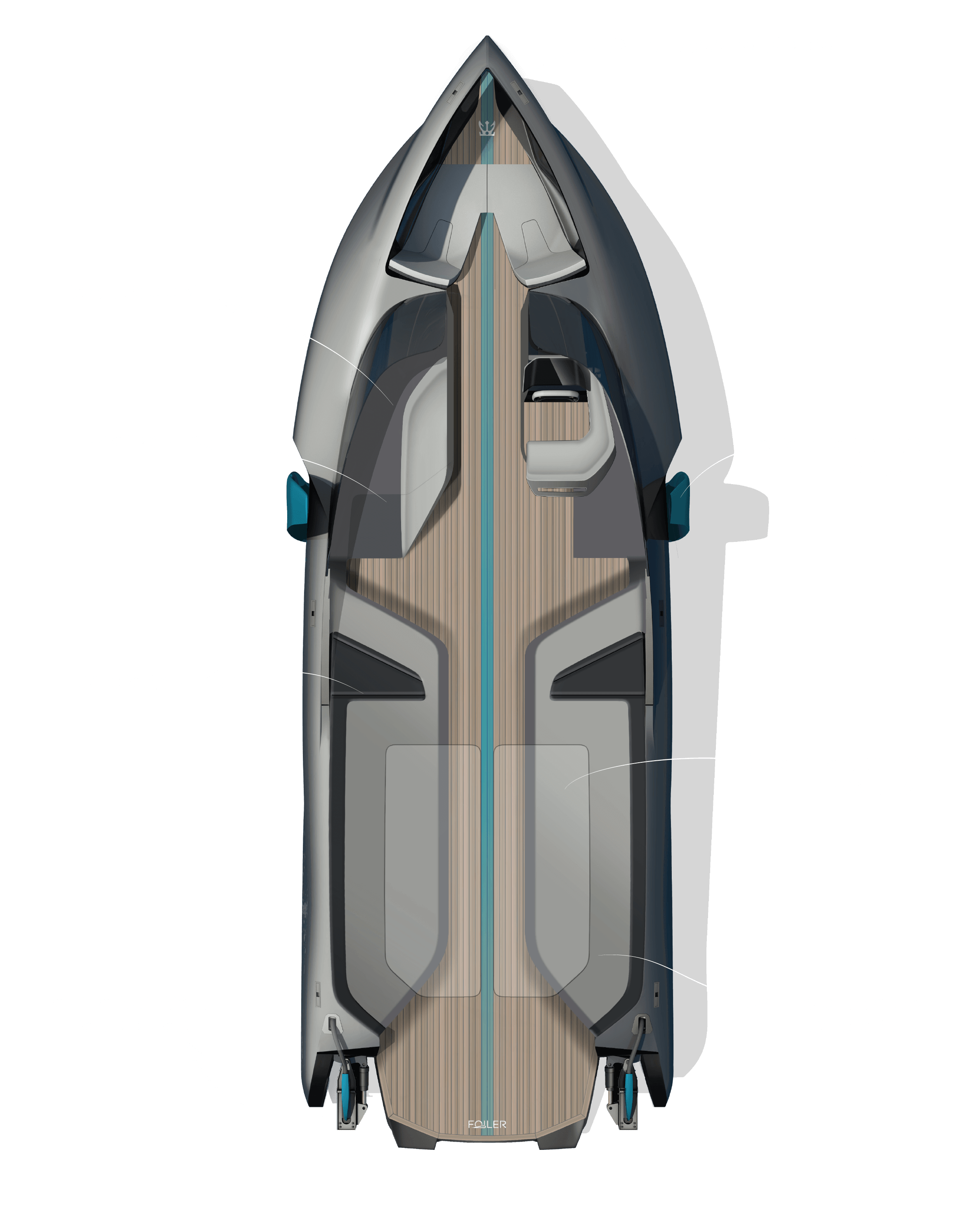 The Azure layout is for the adventure seekers, sun worshippers, purveyors of family fun who want to spend their days on the water in ultimate comfort with two solarium areas for ultimate lounging. With a large open layout with a large retractable table in the back, this platform is perfect for enjoying family fun on the water.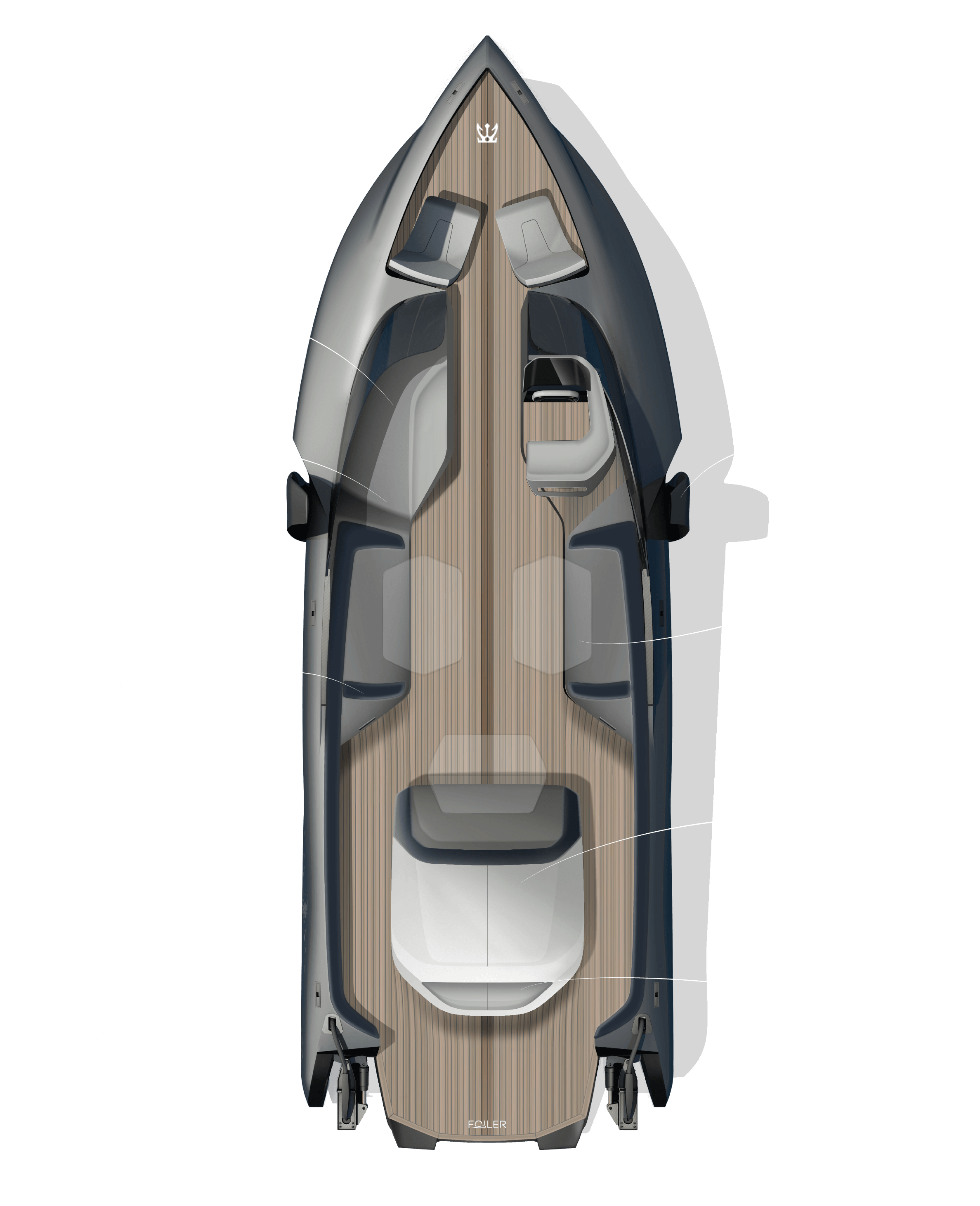 The Royale layout is for the demanding patron who wants to be flown around in style. The two front seats with the panoramic window ensure you never miss the view. Three benches with retractable tables offer added comfort during your voyage and storage for your luggage provides convenient ease of movement on your travels.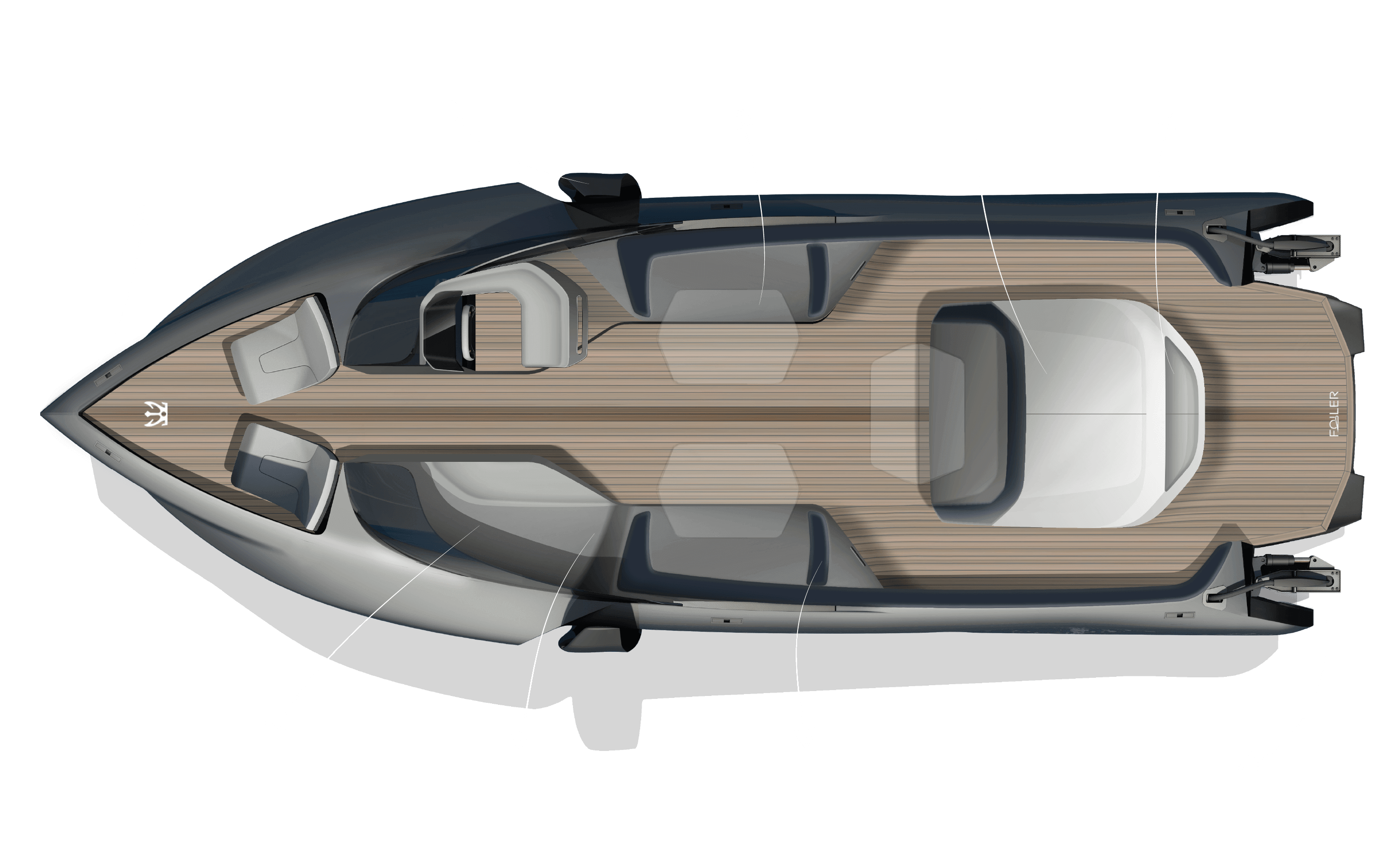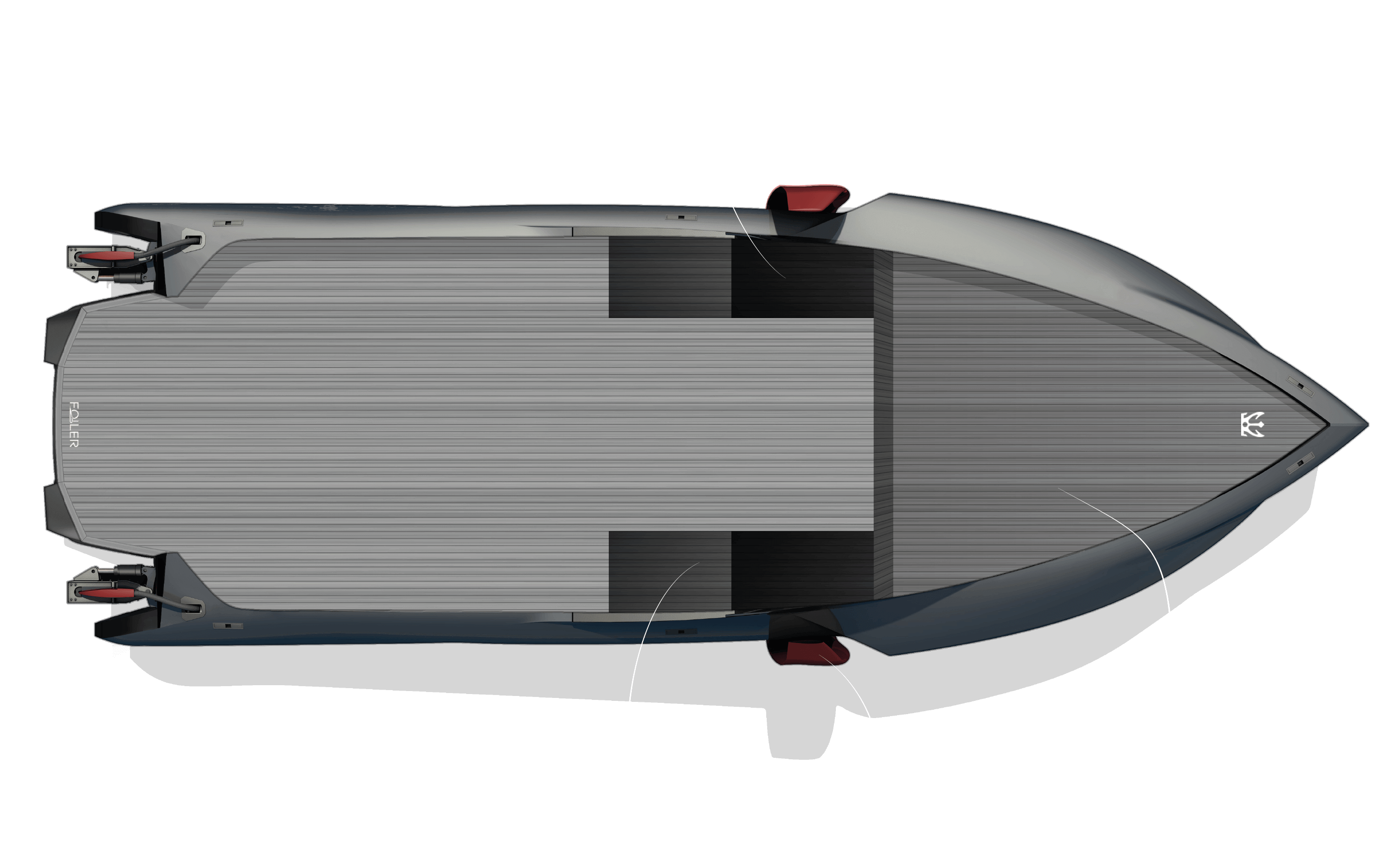 MODULAR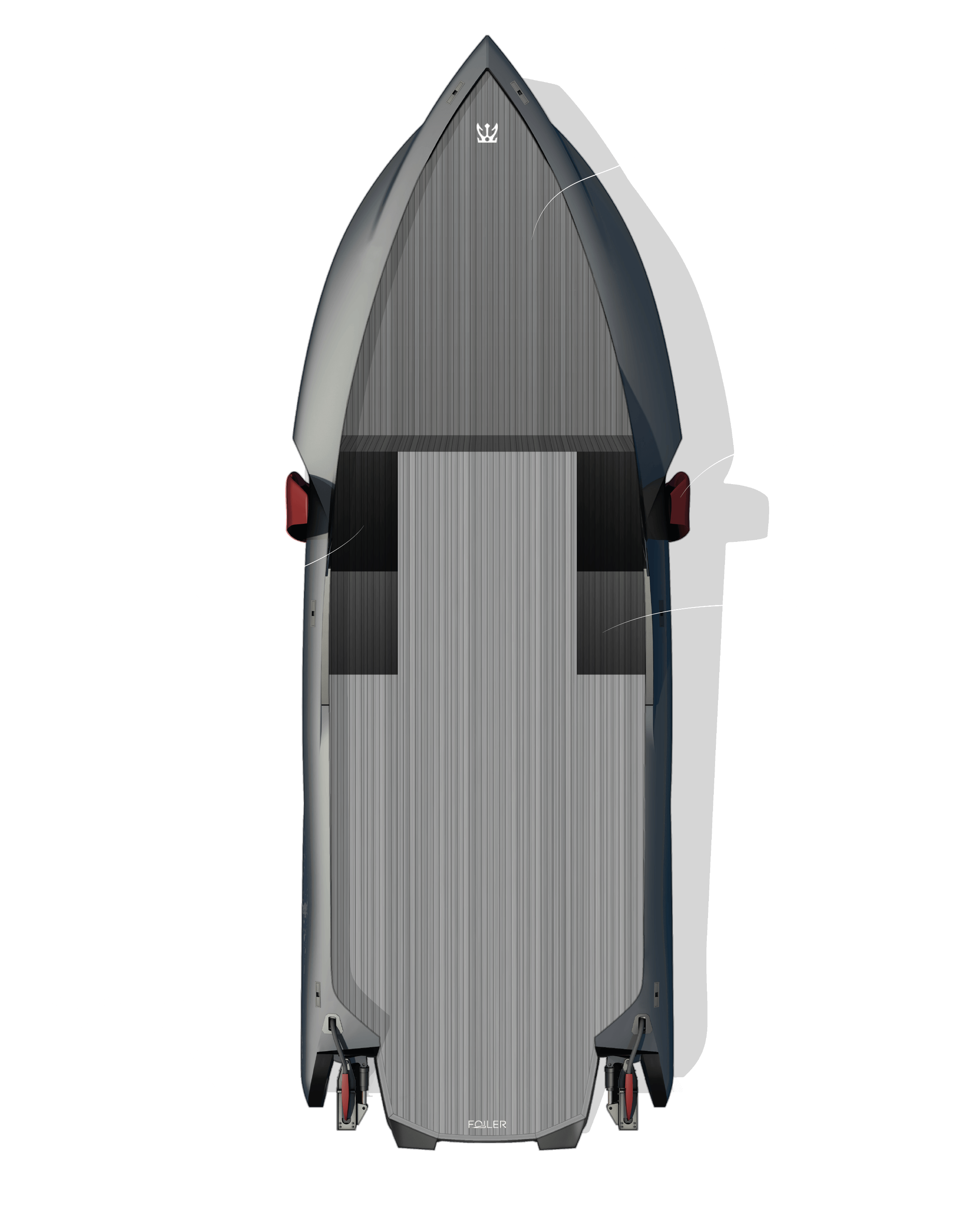 The Foiler is designed to be a modular platform. This design allows for greater flexibility of the layout and the location of the steering wheel, seating, storage and specialised equipment.
Don't you feel the urge to fly?
It isn't a dream anymore.
For the new generation of sailors,
we are building your FOILER.