Technology
Foils
The FOILER's 4 patented foils have been designed to provide auto-stability and ensure a very comfortable ride by removing the movement generated bt the waves' impact on the hull.
The foils and rudders providing an amazing grip in the water that give the FOILER the ability to turn like no other boat.
With the FOILER, you have a 2 in one: a very comfortable an luxurious yacht with the performance and handling of a super-car.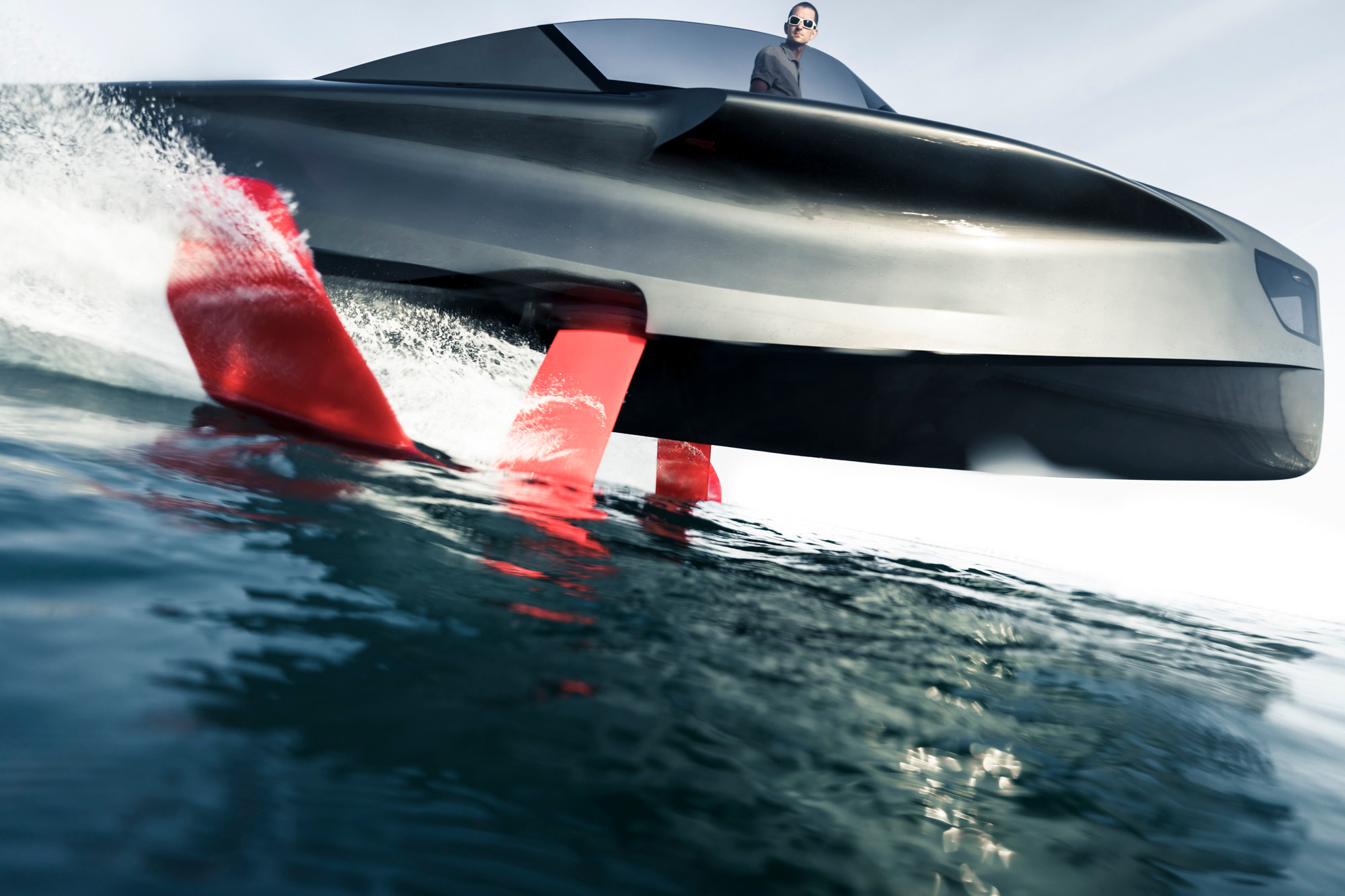 Retractable foils
The foils are fully retractable.
With this patented system, the FOILER switches in a few seconds from foiling mode to archimedean mode.
When moored or at the harbour, the foils and torpedoes are totally out of the water.
That way they stay dry and clean, thereby reducing the maintenance.
Waves master
In the FOILER, you fly 1.5m above the sea.
Therefore it masters rough weather seamlessly whereas a normal yacht will slam in the waves quite early.
This allows you to sail in comfort at full speed when regular boats have to slow down as they slam the waves.
Propulsion
Charging Mode
In this mode, the diesel engines are used to re-charge the battery.
1 Diesel engines
2 Electric generators
3 Battery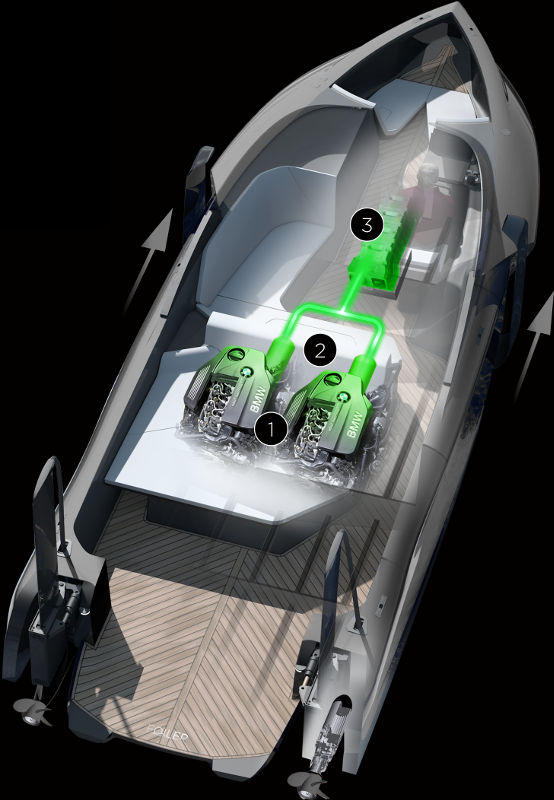 Electric Mode
In electric mode, the FOILER is completely silent.
The FOILER can reach up to 10 knots in this mode.
It is usually the mode used in harbors or when sailing at low speed.
1 Battery
2 Electric engines
3 Propellers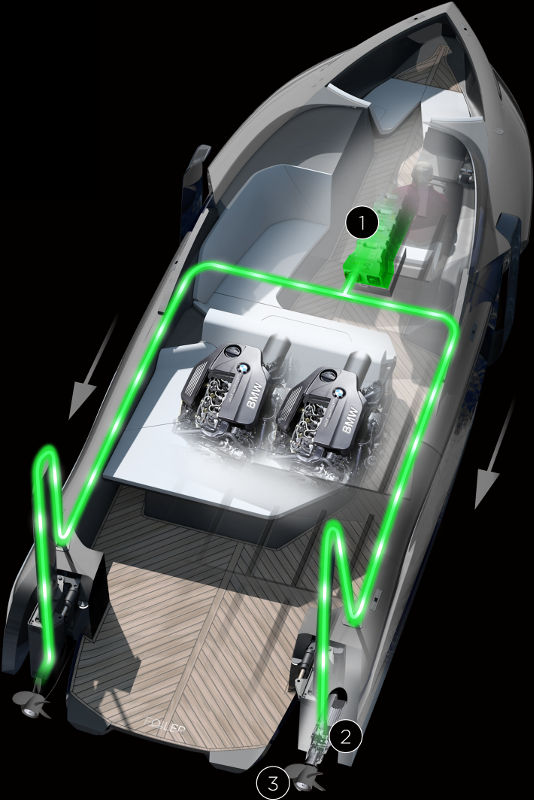 Combined Mode
In this mode, the FOILER manages the power of the diesel engines and the battery.
If you don't push for maximum speed, the battery is not used.
If you push for full power, the FOILER combines the power of the diesel engines with the power stored in the battery to deliver the maximum speed.
1 Diesel engines
2 Electric generators
3 Battery
4 Electric engines
5 Propellers