Specifications
The FOILER is a radical evolution from any regular yacht. Its full carbon fibre hull is designed not only for a 007 look but also promises easier take-off, a smooth landing, and comfortable sailing even without using the foils. Awaken your spirit of adventure with FOILER's new hydrostatic
740 hp propulsion system. Represent your personality with the stylish Royale, the fun-loving Venturi, family-friendly Azure or create your own style with the FOILER's modular layout. Whether cruising or flying, the sea is yours.
Speed
The FOILER is certified for 8 passengers.
ARCHIMEDEAN
28 knots max.
51 km/h max.
TAKE-OFF
18 knots
33 km/h
CRUISING
18-35 knots
33-65 km/h
FOILING
40 knots max.
74 km/h max.
Range
At 20 knots
190 nautical miles
352 km
At 30 knots
150 nautical miles
278 km
Certification
The FOILER is CE certified - category B.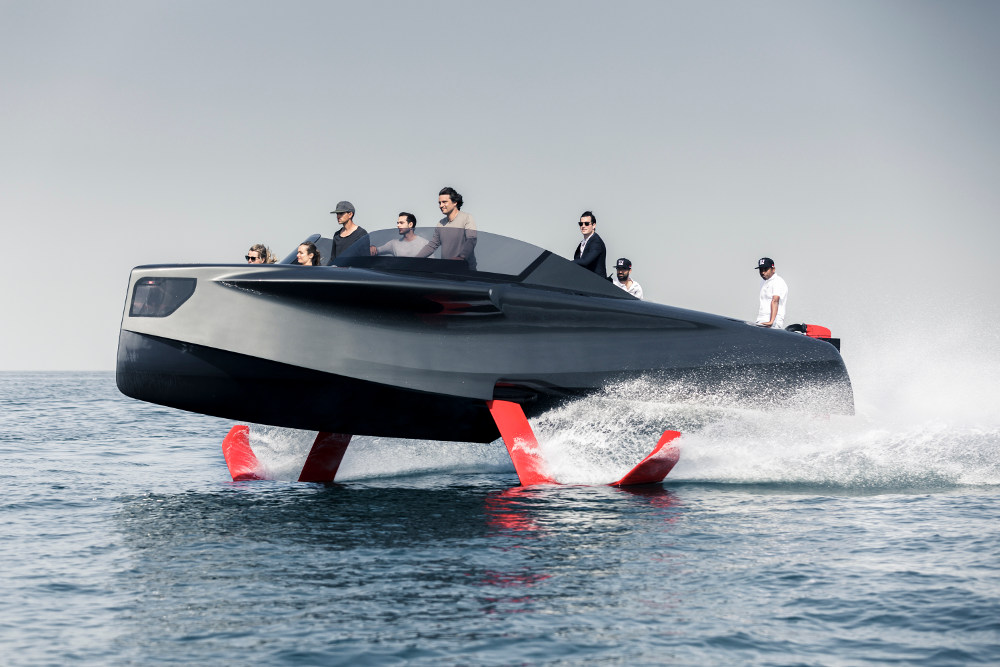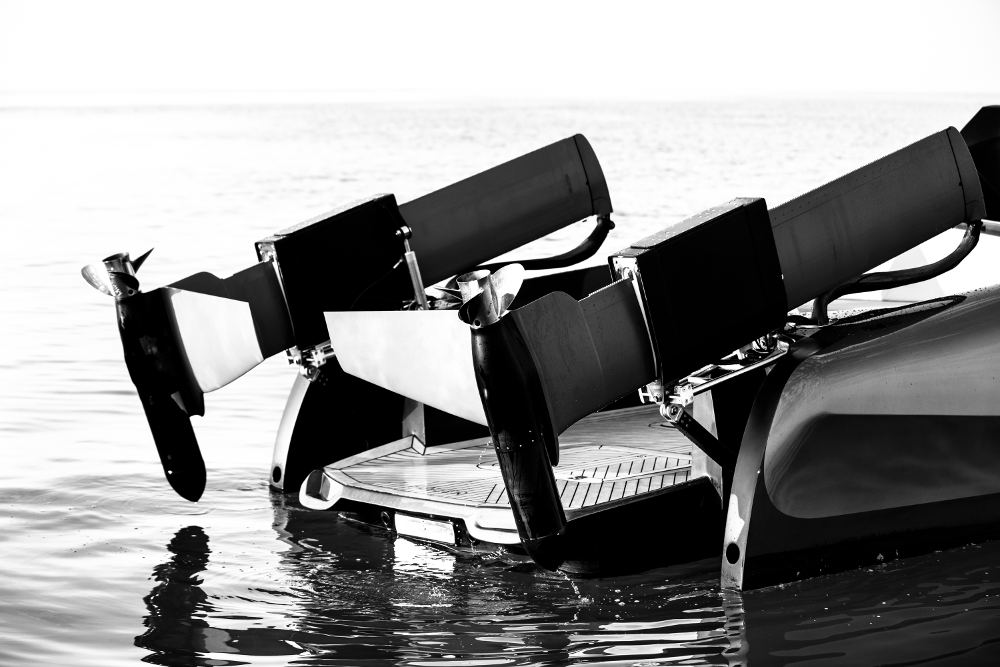 Propulsion
The FOILER uses a 740 hp hydrostatic propulsion system.
The onboard engines power the FOILER's torpedoes allowing it to effortlessly reach 40 knots. With it's revolutionary foil and torpedo design, the FOILER is 40% more efficient than a regular boat.
V8 Diesel engines
2 x 370 hp
Archimedean mode dimensions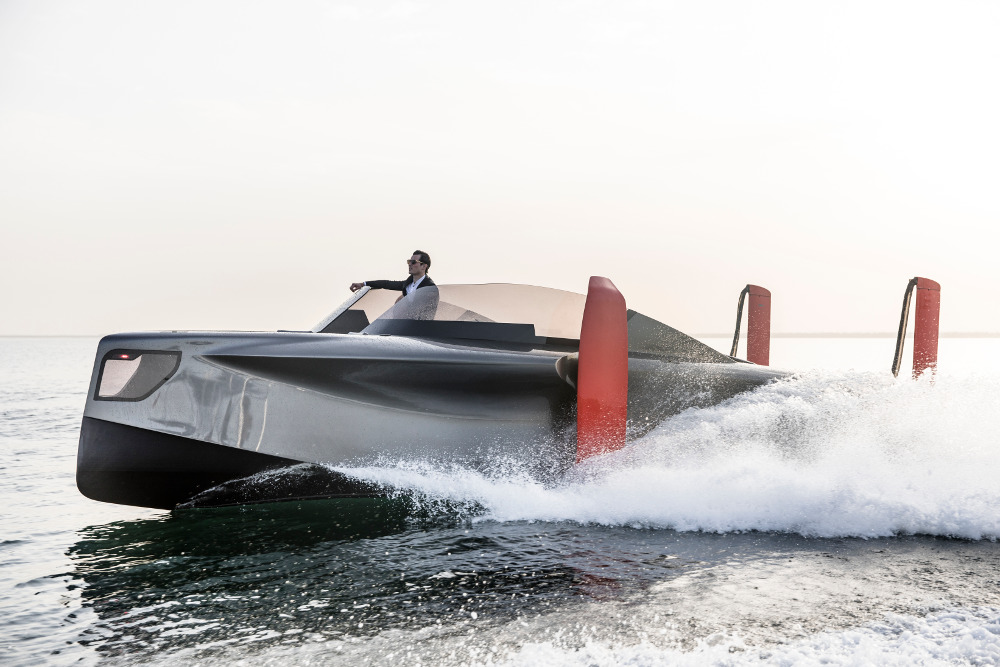 Feel the urge to fly?
It isn't a dream anymore. For the new generation
of sailors, we are building your FOILER.