Specifications
The FOILER is a radical evolution from any regular yacht. Its full carbon fibre hull is designed not only for a 007 look but also promises easier takeoff, a smooth landing, and comfortable sailing without using the foils.
Its two 300hp hybrid engines give the FOILER the speed and power it needs, while also being able to cruise in full electric mode and reduce the overall fuel by 20% compared to a traditional yacht.
Passengers
The FOILER is certified for 8 passengers.
Speed
Take off speed
17 knots
31 km/h
Maximum speed
40 knots
74 km/h
Range
At 20 knots
260 nautical miles
482 km
At 30 knots
130 nautical miles
240 km
Certification
The FOILER is certified CE - category B.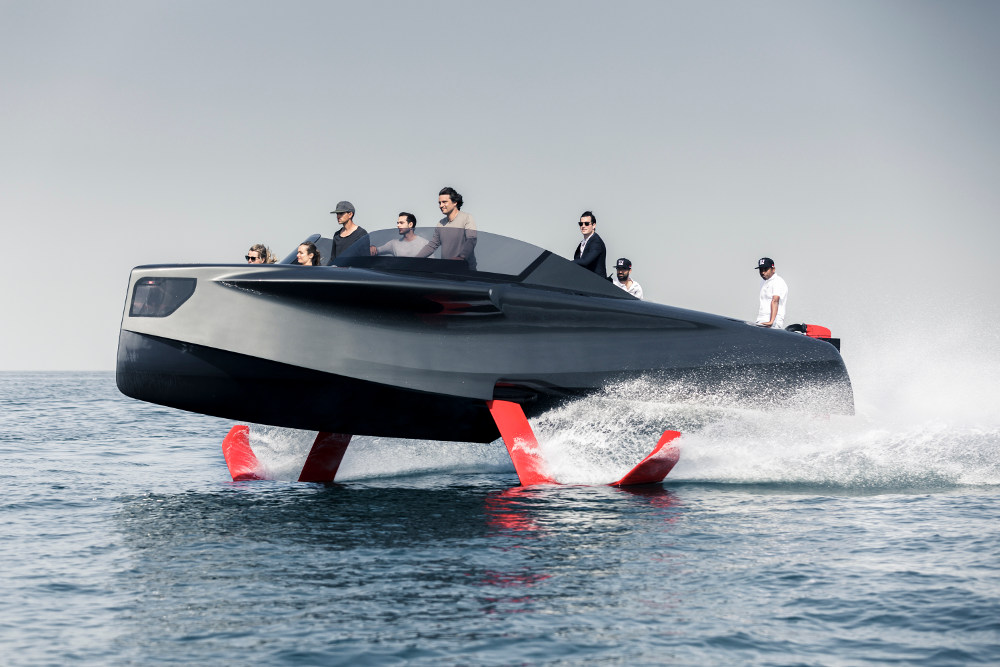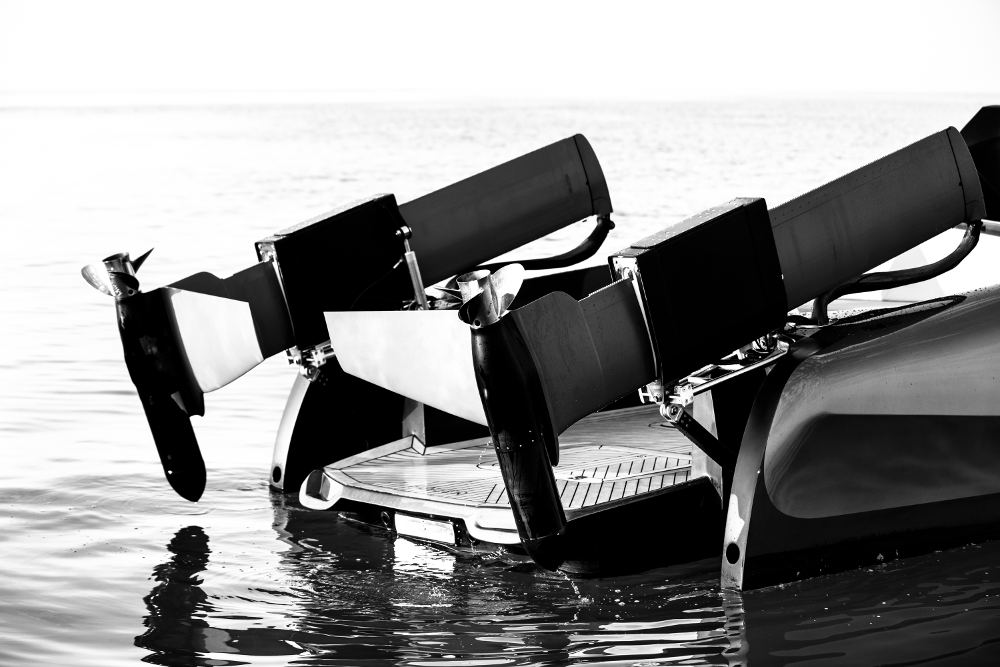 Propulsion
The FOILER has a hybrid diesel-electric propulsion.
The two inboard engines drive two generators providing the electrical power.
Two electrical torpedoes deliver the power that then propels the boat.
Full electric
Up to 10 knots
Diesel engines
2 x 300 hp
Electric engines
2 x ENATA torpedoes
Archimedean mode
dimensions